International Journal of Cytokine
Ongoing Special Issue
Special Issue On - Cell stress in norm and pathology: cytokines in the focus
Special issue By - Dr. Natalia Zotova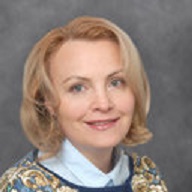 This special issue calls for original papers with important and novel contributions related to – "Cell stress in norm and pathology: cytokines in the focus"
Topics of interests include
Cytokine
Cell stress
Cytokinemia
Oxidative stress
DNA-damage response
ER-stress
Heat stroke proteins
Autophagy
Myokines
T-lymphocytes differentiation
Macrophages
We look for high quality publications on - "Cell stress in norm and pathology: cytokines in the focus".

Reviews which include the comparative view, Original research papers as well as short communications and letters on new developments and applications are welcome and are to be written in Standard English. Formatting of manuscript with headings and Sub headings is necessary and views are to be presented clearly. New approaches are mainly in interest.

Metrics:
Last Date of Submissions: Will be updated soon
Acceptance period:

1st round – 1 month
2nd round – 3 weeks
3rd round – 2 weeks
4th round – 1 week

Last Date of Publication: Will be updated soon
People involved: Dr. Natalia Zotova - Editor

Dr. Natalia Zotova

Editor

The importance and need for this special issue:
Currently, more than 200 histohormones of a protein nature are known as "cytokines". They are involved in different processes: autocrine, paracrine, and endocrine regulation of the immune response as well as the inflammation. Inducible cytokine synthesis is associated with cell stress (CS). Interacting activated cells form a cytokine network. Stress develops in response to a wide range of factors of damage or potential damage, including changes in many parameters of homeostasis. Almost all nucleated cells produce some spectrum of cytokines. Cell stress development is associated with formation of an inducible network of transcriptional and other regulatory factors. Cell stress can be considered as a complex of particular processes, including the following: 1) oxidative stress; 2) DNA-damage response; 3) stress of the endoplasmic reticulum (ER-stress), including an increasing in cytoplasm of calcium ions concentration and production of inducible heat stroke proteins; 4) intensification of autophagy (lysosomal stress); 5) formation of inflammasomes in some cells; and other processes.